Katharine Riker - Fiddle/Vocals
Kate has been playing Irish fiddle since she was 15 years old.  She's been fortunate to connect with musicians teaching fiddle camps and lessons for adults and kids, sessioning, and learning from others in Alaska, the Midwest, Pacific Northwest, Montana, and Ireland.  These days she splits her time working as an attorney in Cincinnati and tending her small farm nestled in a Kentucky holler.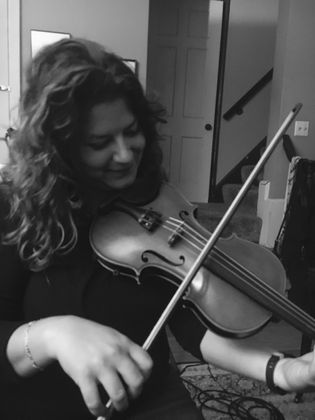 Traditional Irish music in Cincinnati
DARK MOLL has performed in the greater Cincinnati area for over 20 years.  The band is available for weddings, festivals, and special occasions.
 Founding member and guitarist Susan Monroe is joined by Tim Clarke on concertina and accordion, Kate Riker on fiddle and Corwyn Wyatt on flute, whistle and vocals. 
::For Booking info:: Email